Trustworthy Pawn Loans in Pleasant Hill, CA
Over 25 Years of Experience Protecting Your Valuables
We understand that life can get overwhelming. Customer satisfaction matters most to us both in and out of our shop. We offer pawn loans to ensure you can handle life's challenges. Whether it is a bill you're stretching thin to pay or an unexpected expense, we are here to help. We offer low-risk, short-term loans for up to four months. Pawning for loans is a common experience, with no shame attached. Pleasant Hill Coin & Jewelry Exchange believes trust is the most critical component of any pawnbroker/pawner relationship. We never sell your valuables unless the loan expiration date has passed. Until then, they sit in the time-locked bank vault that we only open when the shop is closed. We are the only pawn shop in the East Bay area with that added level of security, making us the safest choice for a pawn loan. APR interest rates vary based on the collateral value and length of the loan. The State of California strictly regulates all rates and terms of loans.
How Do Pawn Shops Work?
Pawn shops are found all across the world for a good reason. One person's unusable item is another's an exciting new addition to their inventory. Pawn shops take the time to collect your information, evaluate your item, and either buy it from you outright or loan you money until you can pay it back and reacquire your items. An extensive amount of paperwork goes into owning a pawn shop, as they are regulated tightly by laws in each state. Pawn shops also cooperate with local law enforcement to ensure no stolen goods are on our shelves. A pawn shop is more than a thrift store; it is a collection of valuable items waiting for their forever home.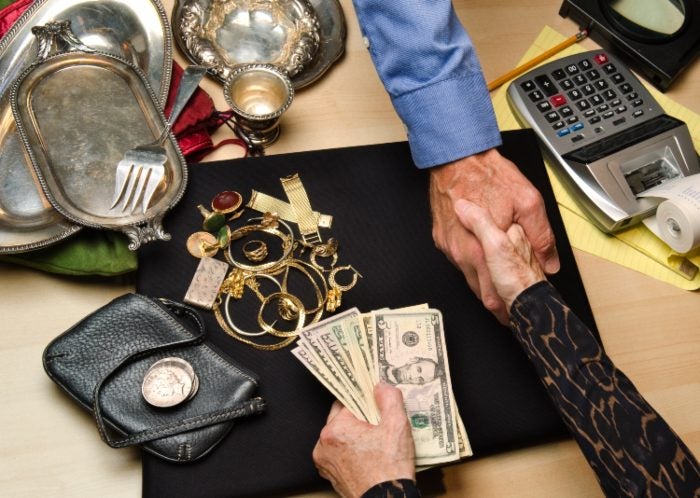 How Does One Determine the Value of an Item?
Evaluations are a delicate process. Most pawn shops use sophisticated databases to determine each item's value and special tools for identifying jewelry markers to see their actual value. Pawn shops need to turn a profit, meaning you will rarely get market prices for your item. Most items that come through pawn shops take on half or less than half of the market price for you to take home. The advantage of pawning an object is that you walk away with immediate money—you don't have to wait a specified amount of time to acquire your profit.
Loans for Your Valuables
Pleasant Hill Coin & Jewelry Exchange offers outstanding pawn loans for any items you may bring in. The pricing and value we give to each item are done through delicate and extensive processes. We want to ensure we give you the best loan possible so you can get back to your life. Some of the most common items we see come into our store for loans include gold, wedding rings, luxury watches, and luxury handbags.
Pawn Loan for Your Gold: Gold's value is always high, meaning there is always a great chance of securing an outstanding loan with us. Gold is one of the most popular methods for acquiring a great loan, and gold always has a surefire way of promptly getting you what you need.
Pawn Loan for Your Jewelry and

Wedding Rings

: Jewelry is more than just a decorative accessory. For many, their jewelry carries sentimental value. When customers offer their jewelry for a loan, they put something of great importance to them on the line.
Pawn Loan for Your Luxury Watches: We gladly accept watches for pawn loans! They are sophisticated mechanisms for time-telling, as well as carrying beautiful designs. Watches are a great way to spike up your loan prices, as they contain great value.
Pawn Loan for Your Luxury Handbags: We love accessory eye candy as much as you do! Brands that do well at our shop are Louis Vuitton, Chanel, Gucci, Hermes, Prada, and Saint Laurent. Be sure to bring your handbag in with its original box and dust cover for top-dollar loans!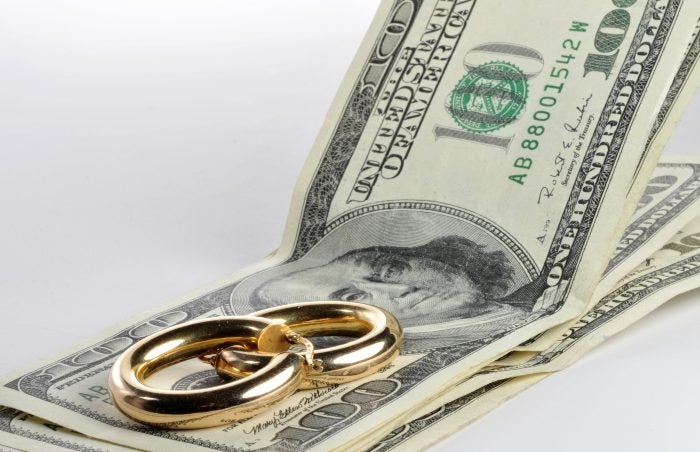 Contact Pleasant Hill Coin & Jewelry Exchange Today
We have over 25 years of experience caring for our customers' possessions. Our customers trust us significantly due to our extensive security, friendliness, and care. Pawn shops should be honest and forthright, and we strive to maintain excellent relationships based on these values. Don't hesitate to bring your valuables to us next time you need a loan. Life gets tricky, and we are here to understand your needs and create a great experience. Take a look at our FAQ Page or contact Pleasant Hill Coin & Jewelry Exchange's East Bay Pawn Shop today to ask any questions you may have. We take the time to answer all inquiries and look forward to serving you!
Our Values
Family owned and operated.
In business for over 25 years
Expert in watches on premises
Expert coin appraiser on staff.
Expert Diamond Dealers
Transparent Transaction