Pawn Shop in Pleasant Hill, CA
Pleasant Hill Coin & Jewelry Exchange understands that life has its plans. Everyone has experienced the panic of realizing there's not enough money in the bank account for rent or the electric bill, and we've all had a significant, unexpected expense we can't afford. Banks don't handle loans for these situations. That's where we come in. You can secure a low-risk, short-term loan from Pleasant Hill Coin & Jewelry Exchange and make your payments. Pleasant Hill Coin offers terms from up to 4 months. APR Interest Rates vary from 4% to 36%. Rates vary based on value of collateral as well as length of loan. All rates and terms of loans are strictly regulated by the State of California.
Pawn for Loans: Pleasant Hill Coin & Jewelry Exchange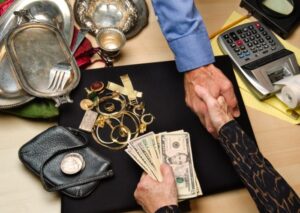 Don't let pawn shops' reputation deter you. What you gain from us is a fair, decent, and easily-managed loan. We're friendly and compassionate. More importantly, we give you reasonable prices on any coin or jewelry items you bring us. Most of our customers pay their bills and pay us back, enabling them to retain possession of their valuables.
Talented & Experienced Coin & Jewelry Appraisers
There's no shortage of coin and jewelry valuables that our team can assess and use as collateral for a short-term loan. Pleasant Hill Coin & Jewelry Exchange has a talented staff that knows what they're evaluating. We thoroughly inspect each item and offer a loan based on an honest assessment of its value. So, you're in a money crunch, and you need a loan.
Pawn Loan for your Gold:
Pleasant Hill Coin & Jewelry Exchange accepts gold as collateral in numerous transactions each year. When you decide to use a pawn shop as a method of securing a loan, use your gold collection to achieve it. Gold's value is always high, meaning you'll be able to fetch a high price for it.
Pawn Loans for your Jewelry and Wedding Rings: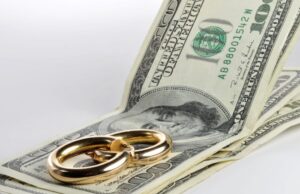 Most customers pay their loans back and get back their valuable jewelry. So, if you're looking for a to float you until payday, then jewelry or wedding rings are a perfect way to secure that loan.
Pawn Loans for Luxury Watches:
We'll gladly accept watches! If your item ends up making its way to our shop, then we'll be able to move it.
Contact Pleasant Hill Coin & Jewelry Exchange Today for More Information
Pleasant Hill Coin & Jewelry believes that trust is the most critical component of any pawnbroker/pawner relationship. We're taking possession of your valuables, and you want to know they're safe with us. We don't sell them unless the loan period expires and the loan is unpaid. Until then, they sit in our time-locked bank vault that we only open when the shop is closed. We are the only pawn shop in the East Bay area that has that added level of security.
We have over 25 years of experience caring for our customers' possessions, and that experience has served us well. Pawn shops should be honest and forthright, and we fit the bill. Don't hesitate to bring your valuables to us next time you need a loan. There's no shame in it. Contact Pleasant Hill Coin & Jewelry Exchange's East Bay pawn shop today to get started.
Our Values
Family owned and operated.
In business for over 25 years
Expert in watches on premises
Expert coin appraiser on staff.
Expert Diamond Dealers
Transparent Transaction