Collateral Loans in Pleasant Hill, CA
Great Financing Options on Collateral Loans
If you are looking for a collateral loan in Pleasant Hill, CA, you've come to the right place! We provide a good finance charge and fair exchange until you pay it off. If you need immediate cash and are holding items of value, we can help. We can help you get immediate cash for items of value, such as:
Watches
Jewelry
Coins
Other luxury items
Scrap gold
Diamonds
We make it easy to help you receive a fair evaluation and bid and get the loan you need quickly and easily. Read about our collateral loan process and visit us today! We look forward to helping you get the cash you need.
About Pleasant Hill Coin & Jewelry Exchange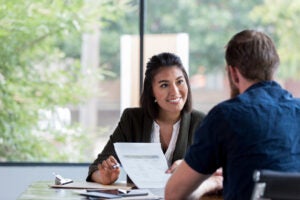 Pleasant Hill Coin & Jewelry Exchange has been a family-owned and -operated business for over 25 years. We have worked hard to build a name for ourselves by helping our community. We take pride in providing our clients with great rates and accurate value for their items. We're regulated on a local, state, and federal level and work closely with law enforcement as necessary to ensure 100% transparency and honesty in all of our exchanges. We value our clients and never mislead them into a situation they cannot afford. Our competitive finance charges and fair exchanges on collateral loans help our clients receive the cash they need quickly and easily without worrying about pawning items.
Why Choose Us?
We're well known in the East Bay area as being the trusted jewelry store to go to for collateral loans. We've been able to make a name for ourselves with the help of our expert staff, low rates, and friendly customer service. We are the only shop in the Bay Area with a custom-built bank vault to securely store all customer loans and valuables. Other notable benefits of working with us include:
No credit requirements
You can still retain ownership of your property
Getting cash immediately
Fair evaluations and exchanges on all your valuables
Secure storage of your valuables in our custom-built bank vault
Terms up to four months
APR Interest rates varying from 4% to 35%
Rates based on the value of collateral and length of the loan
Loans strictly regulated by the State of California
Visit Us Today
When you need fast, easy cash, a collateral loan is a great way to achieve it without worrying about selling your valuable items permanently. Our convenient and secured process helps you get the cash you need for your valuable items without fully committing. With our quick and convenient loan process, you can get instant cash for your valuables—a secure, reliable way. And if you need to buy or sell fine jewelry, watches, or coins, don't hesitate to reach out to us to learn about our jewelry exchange. We are regulated on local, state, and federal government levels and work with law enforcement to ensure all our services can be trusted and vetted thoroughly. Thank you for considering Pleasant Hill Coin & Jewelry Exchange for your collateral loans—we look forward to working with you!
Our Values
Family owned and operated.
In business for over 25 years
Expert in watches on premises
Expert coin appraiser on staff.
Expert Diamond Dealers
Transparent Transaction